We Handle Drunk Driving Cases as Attorneys In Both Idaho and Washington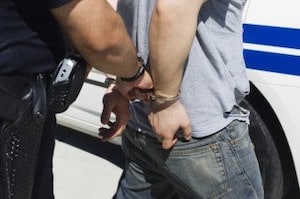 At Elliott Law Group we are something of an unusual law firm because we have office in both Washington and Idaho, in Spokane and in Coeur d'Alene. What this means is that, as drunk driving lawyers, we can help you whether you were arrested in either Idaho or Washington, even if you live in Idaho and were arrested in Washington, or the other way around.
Drunk driving is always a serious matter, because if the case against you is proven you will have a criminal record for the rest of your life. Not only that, it is quite possible to finish up with a long term in jail which can have a devastating effect not only on you, but on family and friends as well. It is all very well saying that you didn't think you had had very much to drink because unfortunately that is not the point. The law says that there is a limit and if it is proven that you were over it you are guilty as charged, so you need expert Idaho drunk driving lawyers to defend you.
As Idaho drunk driving lawyers, and Spokane drunk driving lawyers too, our job is to get the charges against you dropped. That and nothing more. From your point of view there is actually some good news and that is that officers have to comply strictly with the law. Of course, they may have no intention of failing to do so, but the fact is that they do often make mistakes in the way that they carry out the procedure.
The Simplest of Small Things: Finding a Drunk Driving Attorney in Spokane or Coeur d'Alene
What this means is that very often a case can be dropped on the simplest of small things that the arresting officer has failed notice or to do. Police officers are, after all, human and they may be on a shift worrying about something that has happened at home or that they will not get the promotion they were hoping for, and that can lead to a very simple error.
As Idaho drunk driving lawyers, our job is to look for those errors. If any have been made, then we stand up in court and fight for your rights. And fight we do, in both Washington and Idaho. We have frequently been able to have drunk driving charges dropped which our clients would never have been able to do had they tried to defend the action themselves.
If you have been arrested and charged with drunk driving in either Washington or Idaho, then call us immediately. There is no time to lose because you could forget some little thing that could make all the difference.