What Could be in Store for Immigration in the New Year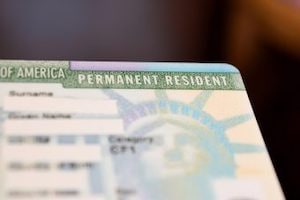 The Washington Examiner released a report late last week examining where the Trump Administration could go with immigration in 2018. Reporters expect that the coming year will see the administration focusing on overhauling the immigration system and building the border wall.
According to Customs and Border Protection, the agency doesn't have the money that would be necessary to pay border patrol agents that the administration wants hired. Once funded, though, it is thought that the border wall will be a major initiative, followed by the hiring of more border patrol agents.
Another issue that may be focused on is a tightening of the visa system. It is expected that the administration will take a closer look at chain immigration. Currently, those who have a green card and those who are legal immigrants can sponsor relatives to be admitted into the country.
Lastly, the administration is assumed to be ready to refocus its attention on DACA and related bills. Congress has said that it has plans to deal with DACA and bills that are related to it in early 2018. It is believed that this could happen as early as January.
No matter what the Trump Administration decides to do with regards to immigration, you may find yourself needing assistance. If you or a loved one are dealing with immigration issues and are wondering about your legal options, call our office. We are here to assist you in any way we can.