You Need an Attorney If You are Accused of "Marijuana DUI" in Spokane or Coeur d'Alene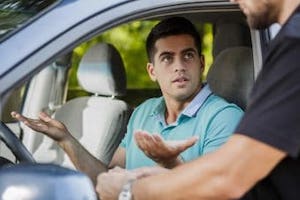 The decriminalization of the recreational use of marijuana in Washington state was voted into law in November 2012 under State Initiative 502 (I-502), but that does not mean that it is all right to drive under the influence of marijuana, also called "pot" or "cannabis." In fact, marijuana DUI, as it is known, is treated in much the same way as driving under the influence of alcohol and if you are charged with it you are being charged with a criminal offense. In bothWashington and Idaho it is also illegal to drive under the influence of drugs other than marijuana, such as cannabis, meth, LSD, cocaine, and many more.
If you are stopped by police in Spokane, Spokane Valley, or Coeur d'Alene, Idaho, for an alleged "marijuana DUI," you will be arrested and charged, and the fact is that you need expert legal help and you need to find a "Marijuana DUI" who practices in Spokane or Coeur D'Alene quickly. At Elliott Law Firm PLLC we are specialists in a few particular areas of the law and over the last ten years we have come to be regarded as experts in these fields by other law firms. One of these areas is that of marijuana DUI.
It may be that you have been arrested or it could be that a loved one has, but in either case you need to contact our marijuana DUI attorneys immediately. The penalties are severe. Not only will you have a criminal record which you will carry with you for the rest of your life, but if convicted you will face severe fines, suspension of your driving license, and a jail term.
Administrative Suspension of Your License: A Possible Consequence
When you are arrested you will face an administrative suspension of your driving license by the Department of Licensing. You are entitled to an administrative hearing about your driver's license and we may be able to prevent it being suspended. However, we cannot emphasize enough that you do need to act quickly and contact us as soon as you have been arrested.
As it happens, every case is different, and it is also the case that police officers do make mistakes. They may not be mistaken about the fact that you have been smoking marijuana, but they have to follow strict rules when they arrest you and this is where we can help. We investigate every detail of the arrest including the officer's written report, any video evidence at the scene, possible discrepancies between the report and video footage, ascertaining whether the officer had reasonable suspicion to pull you over, and identifying whether your rights were violated at any time. We are often able to pinpoint inaccuracies and save our clients from an unjust conviction.
As we say, you do need to take fast action, so call us immediately if you are arrested on suspicion of driving under the influence of marijuana. Of course this blog post should not be construed as legal advice; if you are impacted by an alleged marijuana "drunk driving" offense, reach out to an attorney immediately. No two cases are alike and only a trained attorney can give legal advice.