Visas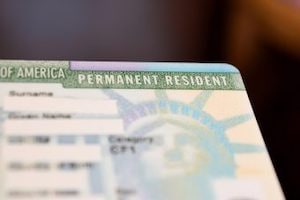 Elliott Law Group is considered one of the top immigration law firms in Spokane County, Washington and Coeur d'Alene, Idaho. We help many clients with the various types of visas available to secure residency in the United States. With convenient offices in both Spokane Valley and Coeur d'Alene, Idaho, our visa attorneys can meet with you in person or in a private telephone consultation to discuss your immigration issues such as family-based immigrant visas as well as non-immigrant visas (see below).
With recent turmoil in the US visa system (including the controversy over the so-called DACA or "dreamer" program), we are receiving more and more inquiries from people looking for top visa lawyers in Spokane or Coeur d'Alene, Idaho. You may only know that you need assistance with your visa, or that you desire a "green card lawyer," or that you want a fiance visa. The immigration and visa laws are complex, and so an initial consult with an attorney is the first step towards identifying what you need and researching your immigration status and facts.
Our services include the following:
Immigrant Visa services, including:
Family based visas
Spousal visas
Non-immigration Visa services, including:
Fiancés and spouses of U.S. citizens (K-1/K-3 visas)
People come to us seeking the best visa law firm in Spokane and nearby cities such as Spokane Valley or Moses Lake. We have many people who come to us from Idaho, looking for attorney in Post Falls or Coeur d'Alene who can help secure the correct visas only to discover that our law firm is just a short drive away. Where you are, physically, isn't really that important as we service clients throughout Idaho and Washington on visa issues.
The first step is an initial attorney consultation to discuss your immigration status and needs, including your current visa status. Our services then include such things as direct representation in a CIS (Citizenship and Immigration Services) office, in Immigration Court and litigation (if necessary); the extension of non-immigration status or adjustment of status; and/or asylum if appropriate. Many clients come to us seeking the naturalization process to gain US citizenship (or a green card for permanent residency status). And still others are looking for a so-called "deportation" lawyer to avoid deportation and assist in criminal matters.
Visa Attorneys Who Care
We care about YOUR case. Our attorneys enjoy an excellent track record of success when it comes to visa matters. We know the law. But, we also know and understand the complexity, stress and, at times, crises, that immigration issues may cause for individuals and even entire families here in Washington and nearby Idaho.
This is why we value your case. We stand committed to listening to your special needs and situation. We work tirelessly to address and resolve them. We also provide clear communication in doing so because we want to ensure you understand every detail in your case.
The Elliott Law Group, PLLC is a visa and immigration law firm in Spokane Valley, WA and Coeur d'Alene, ID, providing services to individuals and businesses located anywhere within the United States and worldwide. Please contact us today and let us begin assisting you with your immigration needs – professionally, efficiently and effectively!